Clinical Strength Vitamin C Skin Cream
Have Wrinkles Fine Lines Hyper Pigmentation or Age/Sun Spots? Reciente C may be the strongest Vitamin C Serum available.
Clinical Strength Formulation identical to formulation used in Clinical trials.
Not Just Another Vitamin C Serum - Includes Camomile extract, Passion Flower Extract, Thyme Extract And Aloe Vera For improved benefits including reduction of redness, swelling or irritation of skin like can occur from Vitamin C Serums manufactured which do not take Acidity of Ascorbic Acid (Vitamin C) into consideration.
No diluted ingredients only purest extracts used of identical dose as in Clinical Studies showing results.
Keeps Your Skin hydrated clears up blemishes and evens skin tone so you look years younger with much healthier beautiful skin.. If it doesn't send it back with out unconditional 60 day guarantee.
Works on all skin types and ages including sensitive skins to other Vitamin C Serums.
Repairs and Protects from Future Damage. Let go of your insecurities. Smooth your complexion & get that youthful glowing radiance back! There's nothing else like it.
Clinical Merit Certified So You Get Clinical Results
All our products are certified by a third party independent laboratory to ensure our high quality control standards are met. Before we put the Clinical Merit name on any product the batch must be certified to include the right ingredients in the right dose. This is what Clinical Merit means, it's taken from the Clinical excellence certification which you can learn from https://www.medicine.wisc.edu/dom/clinical-excellence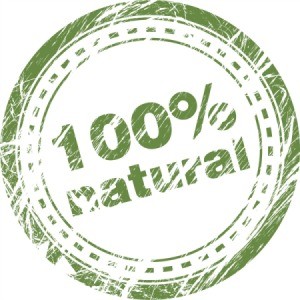 100% Natural Ingredients, Eco- Friendly Cost Effective Manufacture
We use only 100% natural ingredients and source only from certified eco-friendly suppliers. Otherwise there are no questionable ingredients used to make more profit with unknown toxins like pesticides for example. Clinical Merit distributes direct to consumer choosing to put funds into quality instead of marketing and sales. Try Reciente For yourself and see the difference.
Proven Results From Real People
Clinical Merit invests heavily into ensuring our products work. Many of our products contain the latest in scientific advances as well as unique award winning ingredients. Our researchers work tirelessly to keep on top of a very competitive and often unethical industry. Many of our products were originally tested on our own family and friends as well as used on ourselves. There are no corners cut as every aspect of our product creation process has been done as though we are making the products we ourselves have always wanted yet have never been able to find.
Clinical Strength Yet Affordable and Safe
Clinical Merit was founded to provide safe clinical strength high quality products at an affordable price. Our products have all been developed using premium and natural ingredients with no alcohols, chemicals, parabens or unknowns. Every step of getting products to you is scrutinized so no corners are cut, quality compromised, or extra costs incurred.
At present Clinical Merit Inc distributes direct to consumer only, manufacturing in small batches and packaged in FDA certified facilities in the USA.
Can I use this product on my chest and other places for sun spots and discoloration?

Yes. It is safe for and fades age spots and sun spots, and softens wrinkles on your face, chest, hands, legs, and arms, etc…

Will this help with discoloration on skin tone?

Thank you for contacting us. Our Vitamin C Serum is great for lightening dark spots and evening out skin tone. It is very easy to use and highly effective. I use it and I have seen a marked difference in my dark spots. If you need anything else, please let us know.

Does it work on blemishes as mine are bad and I have tried many products which have not worked?

You can always try, each complexion is different, I tried this product and I noticed a big change to my skin tone..Blemishes less noticeable! –Myrrh

By Myrrh.. on October 5, 2015

Can this product be used if I am going outside in the sunlight?

Yes, you can use it. However, keep in mind that there is no sunscreen in it. I use a face cream that has SPF in it after I apply the Vitamin C Serum to ensure my skin is protected from the sun. You could also use sunscreen.

Can this be used as an eye make up remover?

I would not use this as a remover but would apply it after removing makeup. The benefit comes through allowing it to soak into your skin

Do I rub it in on my face or spread it and let it dry?

I put a small amount on my face & let it dry before applying moisturizer.

When should I apply this day or night? And how many times per week?

As this is a Vitamin C serum, thereby an anti-aging treatment, I would recommend using it twice a day. I use it both in the morning and at night, just after my toner but before my final facial cream.

What is Clinical Merit's policy on animal testing?

We do no animal testing and do not purchase materials or support any company which is involved in animal testing .

What does it smell like? Does it have any lingering fragrance? Does it leave any residue after applied?

It smells like a very light orange scent, but that seems to dissipate after a few minutes, and it absorbs without residue for me.

Can this be used after derma rolling and does it produce collagen after use?

Always ask your dermatologist first. However, Vitamin C is used to promote healing and this one contains stem cells from a rare fruit. That would tell it will promote new collagen. I hope this helps. I love it.

Is there any alcohol in the product?

No.